GDex's Teong is new president of Association of Malaysian Express Carriers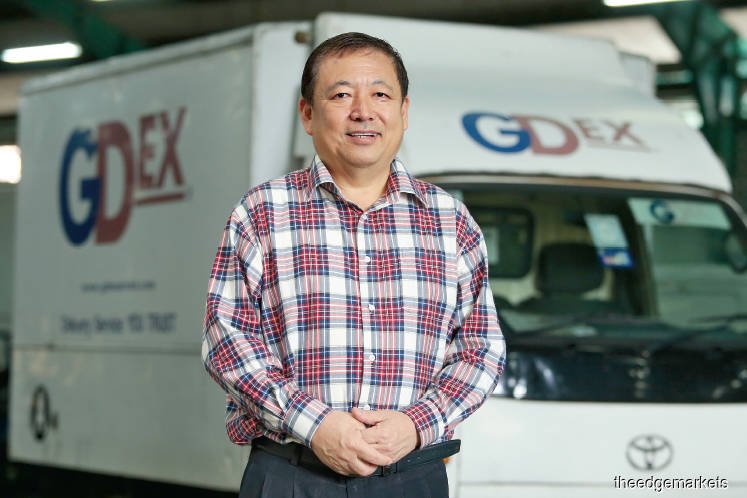 KUALA LUMPUR (July 18): GD Express Carrier Bhd's (GDex) managing director and group CEO Teong Teck Lean has been elected as president of the Association of Malaysian Express Carriers (AMEC).
In a statement, AMEC said the other office bearers elected at its 19th annual general meeting held on July 16 were vice-president Ronald Tan of City-Link Express (M) Sdn Bhd, honorary secretary Julius Wong of ABX Express (M) Sdn Bhd, deputy honorary secretary Yong Phie Loong of City-Link Express (M) Sdn Bhd and treasurer Peter Ng of Skynet Worldwide (M) Sdn Bhd.
Also elected were council members representing eight other companies, namely Aramex (Malaysia) Sdn Bhd, BBB Express (M) Sdn Bhd, CJ Century Logistics Sdn Bhd, Federal Express Services (M) Sdn Bhd, Line Clear Express & Logistics Sdn Bhd, MTR Services Sdn Bhd, Nationwide Express Courier Service Bhd and Pos Malaysia Bhd, it said.
AMEC said its immediate task is to relook and recalibrate its position as part of its transformation process in becoming a united voice for the industry. "The association will play a more active role moving forward by facilitating engagements and fostering positive relationships with its stakeholders. "The association aspires to be a game changer that will protect, strengthen and transform the industry in a fast-changing environment," it said. AMEC said it has been designated to carry out functions as the Postal Forum under the Postal Services Act 2012 by the Malaysian Communications and Multimedia Commission on Feb 20. "The establishment of an independent Postal Forum, with an inclusive framework, will serve as a comprehensive platform for both the industry players and its demand side," it said.